Receive Skilled Point of Sale Support Services
When you find yourself in need of clear, straightforward assistance with your Epos system, look no further than EasyPos.
Based in Lancashire, our friendly team is on hand to provide servicing and repairs alongside POS programming and advice services.
Informed Advice
Drawing upon over 30 years of experience in all sectors, our approachable team will offer guidance in a concise, understandable way.
Whether you have just purchased one of our quality tills, or have an older model that you have been using for years, our qualified experts are here to help.
Quality service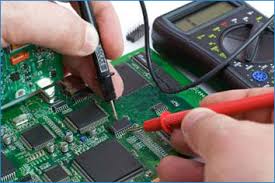 Our award-winning support staff will get you back up and running in the event of a fault.
What's more, we are equipped to offer general refurbishment and repair services, often completed on-site.
Where the nature of the problem means we must take the machine to our workshop, we will strive to keep your sales up and running so you don't lose out on crucial business while we resolve the issue.
* Unrivalled IT support for businesses *
* Basic Till Training *
Save
Save
Save
Save
Save
Save
Save
Save
Save
Save
Save